Why choose business healthcare cover?

Building a business takes hard work, dedication and focus. But without a healthy and productive team to support you, success can begin to feel unstable. Healthcare cover can help you and your employees get the care you need quickly, with less impact on your business.

And you'll show your employees that you really value what they do – and you're ready to invest in their health and wellbeing.

Bedfordshire Chamber are pleased to introduce AXA PPP healthcare to provide business healthcare cover.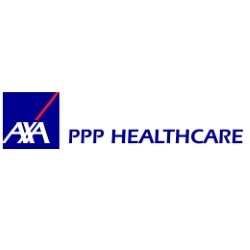 At AXA PPP healthcare we understand that your people are the foundations of your success. Support your team with flexible business healthcare cover that's built around their needs – and yours.
• If a member of your team falls ill, we can help them get fast access to the eligible treatment they need, avoiding the NHS waiting list
• Access to out of hours consultation to help reduce the impact on the business
• Offering business healthcare cover can help with the recruitment and retention of staff

As a Chamber member, you can benefit from free access to Health at Hand, our 24/7 telephone helpline, offering confidential health information and support from health professionals. Visit www.axappphealthcare.co.uk/chambers for more information and to set up this free service now.

Special offers for Chamber members
As a Chamber member, you can benefit from free access to Health at Hand, our 24/7 telephone helpline, offering confidential health information and support from health professionals. Visit www.axappphealthcare.co.uk/chambers for more information and to set up this free service now.
When you take out a business healthcare plan
Take out a business healthcare plan with us and you'll receive:
• Up to 50% discount off your Chamber membership fees for up to three years*.
• Free access to our Employee Assistance Programme (EAP) essentials service for all members of staff at no additional cost when you join us

To find out more about what is and isn't covered please visit: axappphealthcare.co.uk/chambers or call 0800 387 754. Lines are open 8:30am - 5:30pm Monday to Friday. We may record and/or monitor calls for quality assurance, training and as a record of our conversation.

*Terms and conditions apply. See axappphealthcare.co.uk/chambers for more details. Offer is only available to direct new customers and members of participating Chambers. 50% off your Chamber membership is up to a value of £125 per employee covered per year, for up to three years, as long as the business healthcare policy remains in place on a direct basis. We reserve the right to change or withdraw this special offer at any time.
** Lines are open 8:30am - 5:30pm Monday to Friday. We may record and/or monitor calls for quality assurance, training and as a record of our conversation.

Bedfordshire Chamber of Commerce are introducing AXA PPP healthcare to provide business healthcare cover. The healthcare insurance plans are underwritten by AXA PPP healthcare. AXA PPP healthcare is authorised by the Prudential Regulations Authority and regulated by the Financial Conduct Authority and the Prudential Regulations Authority. Registered in England number 3148119. Registered office: AXA PPP healthcare, 5 Old Broad Street, London. EC2N 1AD