Maximizing growth and bolstering the young, local talent
Member: David Sheridan, Europa Components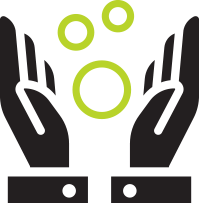 For David Sheridan of Europa Components, it's been an incredibly interesting 10-year journey on board the Chamber.
David is a fine example of a long-standing member of the business community, with a handle on the needs of young, aspiring engineers, and other growing businesses.
Europa Components are a B2B electrical component wholesale supplier, selling industrial control gear components nationally to electrical wholesale suppliers. When it moved to Luton, they had 17 employees, today it is 60 and rising. Introducing only 4 years ago, an assembly facility as well, Europa is definitely ahead of the trend line for its industry. Next year it plans further expansion with a warehouse in the North of England.
Aspiring to be a good corporate citizen with access to local knowledge - and as a high growth company - they joined the Chamber when they moved base to Luton in 2009.
Today, Veruth Holdings (which owns Europa) is an equity investor in SMEs. Veruth is the holding company to Europa Components and genuinely wishes to build companies long term. As a high growth scale up, they aim to bolster SMEs in any way they can whether that be through funding, knowledge sharing, or facilitating others to scale up and grow, as "One of the leading scale-ups in the country."
David is an example of a Chamber member who gives back and has been backing an education bursary that is open to any resident sixth former from Luton for the last 9 years. The aim is to encourage more young adults to pursue engineering careers while giving opportunities to those from less privileged or non-academic backgrounds.
The bursary isn't dependent on grades or academic ability; it is simply judged on passion. The bursary requires the applicants to write an essay on why they wish to become an engineer, and David believes that talent can be identified through written word alone. Passion is the key to a strong engineer, believes David. The programme awards the chosen applicant with a bursary of £5,000 per year for each year of university. The education bursary has, coincidentally, been awarded to 4 females and 5 males over the course of its 9-year reign, by no design other than they were able to demonstrate that it is in their blood to become an engineer. We also hope that this is revolutionising the way young women view engineering as a career and hopefully encourages more females to enter.
Want to benefit from Chamber membership?
Ambitions for world domination and mass plastic reduction
Member: David Shanks, Water-to-go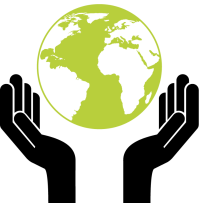 New Chamber member's ambitions for world domination and mass plastic reduction
Water-to-go CEO, David Shanks, returned from a factory trip in Mauritius with an innovative idea that would not only reduce the plastic strain on the environment but improve water safety and cleanliness.
Dave was working on his lucrative textiles business when visiting a factory in Mauritius. He recalls the owner providing each member of staff with their own little bottle of water per shift, to keep them healthy and hydrated. While a great idea, Dave was later stunned to witness first hand the alarming rate at which the plastic was being irresponsibly disposed of. Dave recalls seeing those plastic water bottles dumped into a lake around the back of the factory "the size of a football pitch."
Coupled with his own difficulties in finding safe and clean water when travelling - without contributing to the 'throwaway plastic' problem - Dave developed a reusable, mobile solution in the form of his unique and ingenious Water-to-Go technology: "the best water bottle with a filter."
Water-to-go bottles contain a filter which combines (one traditional and two nano) technologies delivering clean and safe drinking water from any non-saltwater source. The filters remove over 99.9% of microbiological contaminants. As Dave points out, when you travel abroad, you're often obliged to buy single-use plastic water bottles as a way of obtaining safe, clean water. While this protects your health, it contributes to the tremendous strain on the environment resulting from single-use plastic. Water-to-go bottles solve that issue.
The filters used in the BPA free water bottles are based on technology developed for the NASA space programme. Unsurprisingly, the technology has generated interested from around the globe. And when Dave was approached by parties in Libya and Egypt, he was pointed in the direction of the Global Services team at the Bedfordshire Chamber of Commerce to assist with the specific export documentation required for Africa.
Dave decided on the day to invest in a Chamber membership. To his business, it was a no-brainer; it would be an investment that would pay returns in the form of future export guidance and error-free documentation as business continued to grow.
The Chamber has not only assisted Dave with export but also in creating valuable connections for the business. When Dave's shareholders' expressed an interest in converting their loans to equity, Chamber's CEO Justin facilitated a connection between Dave and a specialist contract lawyer to advise.
As a relatively new Chamber member, Water-to-go has also already benefited from Chamber's growth support. At present, every penny goes back into the business for product development and despite exporting to over 50 countries, they are lacking in the funds to market the technology to their ideal target markets. The product sells itself, but, like many new businesses, they need adequate funding to significantly raise brand awareness. Therefore, they are currently participating in crowd-funding via Crowd Cube which has been supported by the Chamber.
At present, the team at Water-to-Go sits at 3 people plus CEO Dave, but they are expecting to double in size by January 2019. As a startup, he is currently in the process of planning for growth and sustainability - a shared characteristic by many Chamber members and something we hope to assist with where we can.
"The Chamber team are there any time I need them. It has proven an invaluable resource in providing information, guidance and connections with people who can support the growth of the business, as well as knowledge sharing."


Want to benefit from Chamber membership?
A professional bond, friendship & invaluable business relationship
Member: Devi Kolli, AI Solve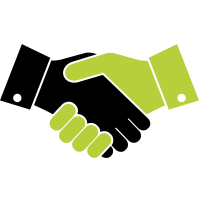 A professional bond, friendship and invaluable business relationship
Devi Kolli, CEO and co-founder of AI Solve, founded the tech company along with two other University of Bedfordshire graduates. It has since grown tremendously into the global enterprise it is today, continuing to disrupt the tech industry and to this day, Devi attributes a significant proportion of that growth to an invaluable partnership with Bedfordshire Chamber of Commerce.
Devi's primary goal was to blend technology into the corporate workforce, with a focus on artificial intelligence. However, it soon became apparent that such opportunities were limited due to a general lack of knowledge among businesses of the possibilities of AI.
After much R&D, Devi and her team moved towards augmented reality, virtual reality and artificial intelligence.
AI Solve was created and soon became a global success in its product offering and solutions.
According to Devi, the Chamber has been instrumental in supporting the scaling of the business, especially in those critical, early stages.
After taking on the project in the Middle East which required the team double in size (from 5 to ten team members), Justin introduced the team to their current office space in the Hart House which would accommodate the growth and additional team members.
"Bedfordshire Chamber of Commerce gave us the stepping stone we needed to grow and also supported us through the financial plan," explains Devi.
"Since then, Justin has always been a key contact if we had any local contacts we wanted to be connected to."
This relationship flourished from business associate to wellwisher and friend and the two entities have grown together in that process.
Soon, AI Solve would become heavily reliant on export and import procedures as their product offering scaled to become international. At this point, AI Solve needed to draw more on the Chamber's global trade expertise as they were new to shipping products abroad and equally importing.
"We have grown so much and the majority of our business income is now from export." Devi explains.
"We have unquestionable confidence in Bedfordshire Chamber of Commerce and count on them as a supportive extension of our team."
In addition, Devi advocates their connections to local SME support and knowledge of grants and funding to the Chamber. "Justin has gone above and beyond to get us connected to the right local members, be that for grant access, or potential business opportunities. One or two instances where Justin has intervened have turned into grant funding for us such as the Velocity grant."
One of the most recent introductions facilitated by the Chamber has resulted in an AI Solve product fitting into the market offering of Captial and Regional group at the Luton Mall, which turned into an incredibly valuable business partnership.
"Without expectation, I have seen them go above and beyond to help us as a business, and this is why I feel so thankful to the Chamber and we continue to leverage that guidance locally."
According to Devi, the Chamber is "not only there to give support of local connections and guidance on export and trade, but go above and beyond to help us nurture business collaborations that result in business growth."


Want to benefit from Chamber membership?