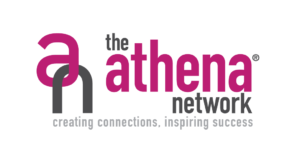 Face to face networking remains a powerful way to grow your business, perhaps surprisingly in the age of smartphones and social media.
For freelancers and small business owners, it's a great way of meeting other local businesses, doing business or looking for potential alliances, which often lead to business diversification and growth.
For business women in and around Wyboston, the 20th February sees the launch of an exciting new networking group, The Athena Network.
Athena offers monthly daytime networking meetings, along with free training and business support for all its members.
"I've networked for years since leaving corporate life" says Athena Regional Director Kate Cherry "but there's something special about the Athena Way, because the women I meet are dynamic and inspirational. Meetings are always full of warmth and support, nothing beats meeting someone face to face and building those relationships, people buy from people, not from brands."
Athena is the perfect networking opportunity for female business owners, entrepreneurs, executives, and freelancers. Annual membership brings benefits such as exclusive* promotion, free networking strategy and business development training, personal development opportunities, additional informal networking sessions where several groups come together and, of course, the chance to promote your business, online and in person across the network of 2,500 members.
For information and tickets for the Wyboston launch at 11.45am on Tuesday 20th February, contact Kate: kate.cherry@theathenanetwork.com or 07909 675 333
*The Athena Network operates a one profession per group policy so membership is subject to availability within your category.