Woodfines Solicitors are proud to announce our new Commercial Property solicitor, Suzanne Folbigg at our Milton Keynes office. Suzanne comes with over 6 years' experience of commercial property and agricultural transactions gained at prominent national and international firms.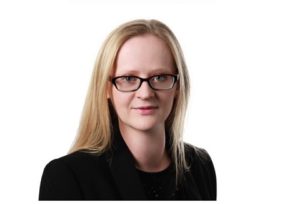 Suzanne thrives on getting to know her client's business to ensure she can identify and advise on specific areas of risk. Suzanne has recently completed a Post Graduate Diploma in agricultural law and she is keen to develop this area of law and support agricultural businesses.
She has a particular expertise in Landlord and Tenant work within the retail and leisure sectors including estate and portfolio management work, but also advises on disposals and acquisitions, property finance, development and corporate support work.