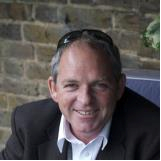 Sandy based health and safety and employment law consultancy THSP is pleased to announce the appointment of Glen London as it expands its support for clients for Employment Relations and Employment Law advice.
Andrew Wilson, THSP's Head of Employment Law Services, said 'We are delighted that Glen, who has a strong commercial background, has joined THSP as we continue to grow the our Employment Law Services. THSP offers the very best level of service it to its clients and Glen's appointment will allow us to maintain this whilst expanding our client base.'
Originally from Australia, Glen has a background in both Construction and Media, before becoming qualified in Human Resources with a CIPD Post Graduate Degree.
Glen originally qualified as a bricklayer working in the BHP Steel Mills in Newcastle Australia, where he was at one time the on-site union rep of the Building Workers Industrial Union (Australia). Glen worked across a number of heavy industrial sites including the Whyalla Steel Works, the construction of the Gladstone Aluminium Smelter and the Kurri Kurri Aluminium smelter.
Glen attended University as a mature student in Australia, where he gained a BA in Economics, which led to working in Commercial Radio on the Sales and Marketing side of the radio business.
Moving to the UK in the 1990's, Glen continued working in Commercial Radio, including Kiss FM and Jazz FM in London. Moving to the Isle of Wight, Glen originally became the Sales Manager at Isle of Wight Radio eventually becoming the Managing Director at the Radio Station. From there, Glen became the Managing Director of the Invicta Radio Group in Kent for two years, before becoming the Account Director at Total Marketing Concepts (TMC), an advertising agency based in Canterbury.
Unfortunately, TMC failed after three years and Glen says that it was a sobering time to be close to a business that ultimately failed and that he learned some hard lessons about business through this period.
Looking for a change of direction, Glen started a new career working with Temporary Workers in Logistics and ran up to 200 workers for Gist, the logistics company for Marks and Spencer's. During the three years, while based at Gist, Glen decided to study for his HR Qualifications.
In total, Glen did four years of part time study to gain the full MCIPD qualifications.
To gain HR experience, Glen did contract work, mostly covering Maternity leave in the Public Sector; including a year at East Kent Hospitals (NHS), two years at Kent Police and year's working for the East Kent District Councils.
Glen brings a wealth of knowledge from various sectors and has the background of working as an operational manager in different environments. This experience as background to Glens more recent history in HR and Employment Law will make Glen a valuable ally for any senior manager looking for business focused solutions for the employment relation issues.
For further information about THSP's Employment Law and HR services please call 08456 844122 or email enquiries@thsp.co.uk.