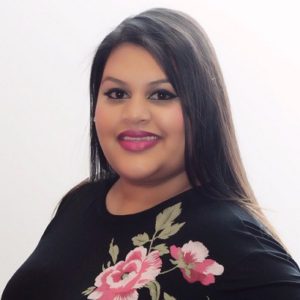 Meet Kimberley Nahar Business Growth Enabler at NatWest
covering the South Beds and Hertfordshire Region.
Kym will support businesses across the region in their development. She will work closely with local businesses to support, develop and add value by providing business advice and bringing businesses together by hosting regular events.
For details of these events and to register, please visit Kym's Eventbrite Page
https://www.eventbrite.co.uk/o/kym-nahar-11265600023
Kym is supported by a team of nine experienced Relationship Managers specialising in areas such as Agriculture, Healthcare and Real Estate. The team's ambition is to see local businesses grow and to contribute to a rise in entrepreneurial activity across South Beds & Hertfordshire.
Did you know about NatWest Boost?

NatWest Boost is a free programme aimed at driving small business growth by establishing connections between businesses and offering access to experts and resources
Business Growth Enablers are at the heart of our Boost programme. They can:
• Boost your insight and knowledge in specialist subjects by giving you access to local talks and educational events
• Boost your connections with opportunities and partnerships. These could be within our group or through a variety of other businesses we work with - they could help you on the road to success
• Boost your skills through training and mentoring with 1:1 sessions
Marcelino Castrillo, Managing Director of Business Banking at NatWest, said:
"Smart connections are crucial in helping small businesses grow, but it's not always easy for small businesses to secure these. We're often told by our business customers that we can do more to help them in this crucial stage. Through Boost, we'll be able to give small businesses access to specialist services from our partners like KPMG and Worldpay."
"We want to be more than a provider of financial services. With small businesses making up more than 99 percent of the private sector, their growth is vital to the UK economy and banks have an important role to play in helping these businesses develop."
To find out how NatWest can support your business contact Kym: kimberley.nahar@natwest.com, or call 07825973074.