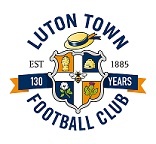 The economic impact reports outline the proposed plans to relocate Luton Town FC's current football stadium from Kenilworth Road to a site at Power Court in the centre of Luton and for the development of Newlands Park near Junction 10 of the M1.
KPMG was engaged to undertake an independent economic analysis to assess the economic impact of the plans and concluded that almost 10,500 additional jobs would be created and add hundreds of millions of pounds to the local economy.
In Summary:
POWER COURT
A stunning new 17,500 seater stadium for Luton Town Football Club with an iconic design in the perfect location with outstanding transport links and the potential to grow to 22,500, plus:
A 1,800 capacity Music & Entertainment Venue.
Our River Lea will be opened up creating a series of Landscaped Open Spaces & Piazzas.
Smart new Cafés, Bars & Restaurants.
Over 500 Apartments plus a Hotel & Banqueting Venue.
Nursery, Creche, Soft Play Area plus Education & Medical facilities.
NEWLANDS PARK
A game-changing, iconic gateway to Luton, bringing in new business, and complementing the town centre plus:
470,000 sq ft of Hi-Spec Offices for 4,000 workers & Hotel and conferencing, forming a landmark design.
Aspirational Retail to complement town centre shopping & attract new customers.
An innovative Leisure Hub & IMAX Cinema with an iconic 'crystal' design.
An eye-catching environmentally friendly 'Green Roof' with walking & leisure spaces.
Both planning applications are now live and open for public consultation until the 10th October. Public support will be a key factor in the Council's decision making process and believe that the two applications will not only transform the prospects for the football club but also make a real contribution to the town economy.
To register your support Click Here
To see the Power Court impact report in full Click Here
To see the Newlands Park impact report in full Click Here
Working together, achieving more.