The new Bedford i-Hub on Cauldwell Street is set to open in October creating a new business incubator centre in the middle of our county town.
Following investment by Bedford Borough Council, the i-Hub is bringing a 3000 sq.ft Georgian building
on Cauldwell Street back into use, offering affordable and flexible office space for new ventures.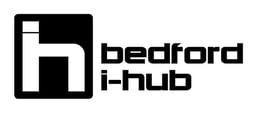 Businesses hav
e already
signed-up to be part of the i-Hub, and lots of interest is expected in this new offer in Bedford town, close to main roads and public transport
links - ideal for a new business.
Once open, the new i-Hub will join other successful Bedford Borough Council i-Brand serviced buildings including the 'i-Lab', 'i-Kan' and 'i-Create', which currently provide a business base and support for over 150 businesses. This new investment represents the Council's ambitions, as outlined in the Bedford Borough Growth Plan 2018-2022, to promote the local economy and make Bedford Borough a great place to do business.
Mayor Dave Hodgson said: "Our expanding range of i-Brand initiatives provide high quality business environments for a wide variety of business needs, and are just one of the ways the Council continues to support new and existing businesses in our Borough. The new i-Hub is an exciting opportunity for entrepreneurs looking for a base in Bedford in which they can grow their business ideas."
To find out more about the i-Hub or other Bedford Borough Council i-Brand serviced buildings please visit www.bedfordi-lab.com or call 01234 834564.