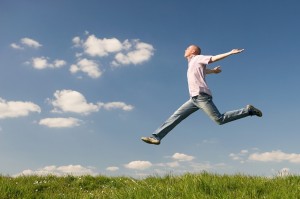 The latest workplace absence figures published in 2012 show that musculoskeletal problems such as back, neck, shoulder and knee pain are still proving to be a huge issue for people across the UK, blighting the lives of millions.
The level of pain caused by musculoskeletal disorders can range from mild to severe and can be extremely debilitating, often preventing people from going to work and limiting their everyday activities.
And, although there has been a downward trend in work-related musculoskeletal disorders (MSDs) over the last 10 years*, they still accounted for the greatest number of working days lost to ill health in 2012 according to the Office for National Statistics.
Conditions including back pain, neck and upper limb problems were responsible for more than a quarter of all work days lost – the equivalent of 35 million days.
Back pain alone affects more than 1.1 million people in the UK, with 95 per cent of patients suffering from lower back problems. It can affect anyone at any age and most people will suffer from it at some point in their lives
So, how can staff keep on top of musculoskeletal problems to make sure MSDs don't leave the workforce feeling less than sunny this season?
The general advice for people who suffer back pain[2] is to stay active, try simple pain relief and seek medical help if necessary.
The Health and Safety Executive recommends that employers help staff to identify the cause of an MSD, allowing the employer to review their risk assessment and attempt to rectify the problem.
It is also recommended that staff with back pain and other injuries should be encouraged to come back to work where possible and to keep regular communication between the employee and employer.
Westfield Health's Chamber Primary Health Plan, which is available to all members of Bedfordshire Chamber of Commerce, offers a range of benefits to help staff manage buy cialis online MSDs, including physiotherapy, chiropractic treatment, osteopathy and acupuncture.
By using their Westfield Health cover, staff can return to work sooner by avoiding lengthy waiting times and getting aches and pains treated quickly at an appointment time and place convenient to them – minimising disruption to the working day.
And for serious conditions such as hip and knee problems that could require surgery, employees can also be covered by Westfield Health's new Hospital Treatment Insurance (HTI).
HTI is available to all members of Bedfordshire Chamber with five or more employees, either as a standalone product or, for more comprehensive cover, it can be used in conjunction with Westfield's Chamber Plan.
For more information about the Chamber Plan, visit www.westfieldhealth.com/chamber or call 0845 602 1629, available 8am to 6pm, Monday to Friday.
ENDS
http://www.ons.gov.uk/ons/dcp171776_265016.pdf