Plastic extrusion and moulding manufacturer, Warden Plastics has invested £240,000 in new technology at its Dencora Way factory, Luton to meet customer demand and support future growth.
The company specialises in extruded and injection moulded products from a single source, supplying multiple industry sectors including automotive, medical and electronic. It has seen its biggest increase in demand for its expanded Biomedia product range of random filter media used in the wastewater treatment industry.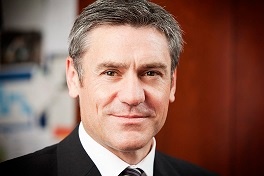 Warden Plastics Managing Director, Mark Barrett, said: "We've invested heavily in our production capability with new technology to improve speed of output and performance. We're gaining new customers monthly and they are demanding higher volumes.
"We're also building a formidable reputation in the wastewater treatment sector. Ongoing innovative product development will put us ahead in the marketplace to help the European waste water industry reduce its energy consumption to meet environmental targets and reduce costs."
So far the company has invested in two Davis Standard Extruders and five standalone, custom made chillers for extrusion from F&R Products Ltd. "We were impressed by Davis Standard's strong UK based service and support. Their equipment is reliable, energy efficient and will help us better control the production process and deliver the quality and volume we need, "adds Mark.
Established in 1957 and celebrating its 60th birthday this year, Warden has been at the forefront of plastic injection-moulding and extrusion serving a diverse range of industries. It launched its Biomedia brand in the early 80s and has a research partnership with Cranfield Water Sciences Institute (CWSI), an internationally recognised centre of excellence in wastewater treatment technologies for research, education, training and consultancy as well as Warwick University.