How local people are benefitting from business investment.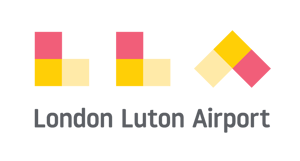 Bedfordshire is on a roll at the moment. From the Airlander project at Cardington to progress in plans for a new stadium for the Hatters, there is a real sense of economic momentum across the region.
One of the challenges the business community always faces is communicating how economic momentum makes a difference to the lives of individuals. That's why it was such a pleasure to see the huge success of the first ever London Luton Airport (LLA) Jobs and Careers Fair held this week.
We have long known the numbers and figures involved in LLA's transformation project: £110million to transform the airport; a 50% increase in capacity; an expected £500million boost for the Bedfordshire economy by 2030.
The jobs and careers fair, however, really showed the positive impact on local people.
32 big-name employers were offering over 400 current vacancies at the event. There was real excitement among close to 1,000 attendees, all eager to take advantage of the great opportunities on offer.
And it is easy to understand why. From engineering to aircraft control, retail management to logistics, the airport offers really high quality jobs. These kind of roles give local people training opportunities, career progression and the chance to work at the cutting edge of technology.
In fact, research shows that the average airport wage is £38,000, 40% higher than the national average. These exciting opportunities really bring to life the true impact of securing investment and growth in Bedfordshire.
What was also clear from the event is how widely the positive impact of LLA's success will be felt.
An independent report suggests that by 2030 over 5,400 jobs will have been directly created across the airport's supply chain within Bedfordshire alone. And since business thrives on confidence, LLA's investment gives confidence to others. Just think of all the exciting new projects that have been announced since the airport's transformation began:
Luton Borough Council is now working with the airport to deliver a new £200 million light-rail link between Luton Airport Parkway station and the terminal building.
There is real momentum behind the new 17,500-seater Power Court stadium for Luton Town Football Club
The government awarded Luton a new Enterprise Zone at the airport
The new Luton Investment Framework, announced in April is looking to deliver developments worth £1.5 billion over the next 20 years; major projects like Newlands Park and Napier Gateway are already moving forward.
There is no doubt that the airport's expansion has helped give other investors the confidence to press ahead with these exciting new projects. Most importantly, these new investments will in turn create more jobs, exciting opportunities and better facilities for local people.
The enthusiasm of attendees at the LLA Jobs and Careers Fair was a powerful example of the positive impact business investment has on local communities.