After a long and distinguished career with the Bedfordshire Chamber of Commerce, Cheryl will be retiring at the end of September.
Cheryl has worked tirelessly for the Bedfordshire Chamber for almost thirty years. She has been a great advocate for Bedfordshire Businesses and demonstrated her expertise and skill in export matters by being the leader of several trade missions around the world.
For one of these missions Cheryl was the first woman to lead a delegation of business people on a ground-breaking trade mission to the Middle East, which undoubtedly contributed to her being awarded an MBE.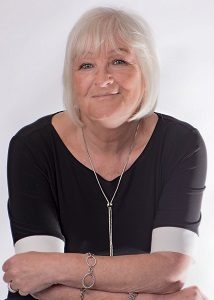 More recently, as Chief Executive, she has overseen a complete restructuring of the company and it is now on a sound and enviable financial footing. She leaves the organisation at a time of great opportunity for the Chamber movement as whole, and for Bedfordshire Chamber in particular, as 'better together' we face the challenges and opportunities imposed by Brexit and other business imperatives.
Justin Richardson will be appointed as Acting Chief Executive to oversee the transition.
The Chamber Team and Board sincerely thank Cheryl for her long and distinguished service, and wish her a long and happy retirement.