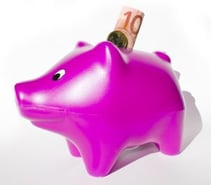 Commenting on today's speech on the Banking Reform Bill by Chancellor George Osborne, Dr Adam Marshall, Director of Policy at the British Chambers of Commerce (BCC), said:
"We support attempts to safeguard the high street banking services that businesses across Britain depend on, and improve competition in the banking sector.
"However, banking reform must be considered in the context of the economy as a whole. It is vital to business that the UK banking system is safe, but the litmus test for any banking reform is whether it unwittingly creates extra barriers for firms seeking finance. The new regulations proposed in the Banking Reform Bill must be carefully designed and implemented to avoid perverse consequences. We cannot afford to see 'collateral damage' among Britain's businesses as a consequence of banking reform.
"The government is right to review and address the failings of the banking system. However, it must do more, particularly to address the structural gap faced by Britain's young and fast-growing firms, many of whom will still be unable to access the resources they need even after the proposed reform of banking regulation. Ministers must move forward with urgency and scale to create a British Business Bank that really addresses this gap, and ensure that viable and dynamic companies are able to access capital and fulfill their potential."