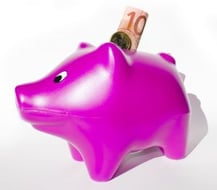 Commenting on the speech on banking delivered by Business Secretary Vince Cable, Dr Adam Marshall, Director of Policy and External Affairs at the British Chambers of Commerce, said:

"Vince Cable is right to say that Britain's banks require major culture change, particularly in their dealings with businesses. Shifting power and knowledge from head offices back to branches would have a definitive impact on business confidence, and on relationships that have been badly damaged in recent years.
"Chambers of Commerce around the country will welcome the publication of local data on business lending. The smaller picture is too often hidden beneath big national figures that obscure realities on the ground. Clear new data will enable Chambers and businesses to hold banks to account for their local performance, and identify the places where problems exist in the flow of credit to viable companies.
"While we continue to support Vince Cable's determination to build a strong British Business Bank, neither he nor the Treasury should shut the door on the possibility of direct lending to new and growing businesses. A business bank may not need a branch in every high street, but given the dysfunctional nature of business finance in Britain, a state-backed business bank will need to be able to work directly with companies if it is to make an impact on the funding gap entrepreneurs have suffered from for nearly a century."